Fifteen years ago, Uma Thurman and then-husband Ethan Hawke moved into 1 Lexington, a 12-story pre-war apartment building that sits on Gramercy Park. Over the course of several years, and with the purchases of several adjoining units, their space would eventually become the five-bedroom duplex now on the market for $6.25 million.
This weekend, The New York Times profiled Uma Thurman's former home on Gramercy Park. (She moved to River House on East 52nd Street in 2013.) Much of the unit's original architectural details from 1910 have been preserved, including the moldings, oak floors, the kitchen's tin ceiling and a wood-burning fireplace.
The unit has been thoroughly modernized with Miele and Bosch appliances, a copper sink and faucet by Herbeau and central air. Off one of two master suites, a former maid's room has been converted into a Turkish steam bath.
A look inside Uma Thurman's former residence on Gramercy Park, which the actress created by combining a number of units in this highly desired pre-war apartment building.

The Corcoran Group
The main lower level features an open floor plan organized around a foyer that leads into the dining area, kitchen and living room. One of the master suites (Thurman's former bedroom) and a smaller bedroom are located on this level; a 14-foot-wide terrace looks over the park.
Naturally, the sale comes with a much-coveted key to Gramercy Park, a two-acre patch of privacy that was, no doubt, one of the reasons new parents Thurman and Hawke chose this building in the first place.
"All my children were little in that park," she told the Times. "There's no jungle gym there, but there's plenty of room to run around and play tag."
Though Thurman no longer calls Gramercy Park home, she's clearly fond of the apartment. "It has a lot of sentimental value," she said, "but my past will be somebody else's future."
For a look inside Uma Thurman's former home, view the full listing here.
MORE From Mansion Global: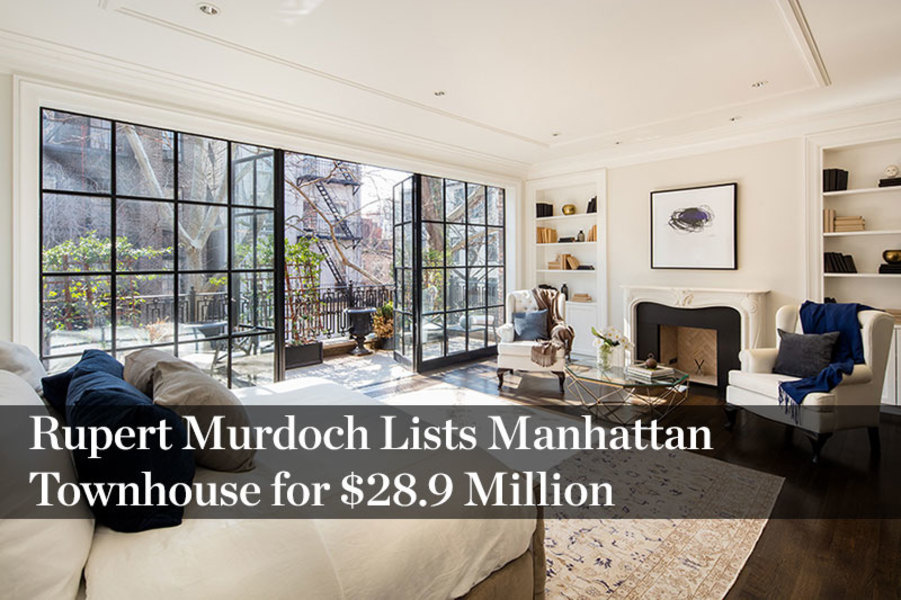 ---
Stay up to date with Mansion Global newsletters